Chapbooks
Precious Mettle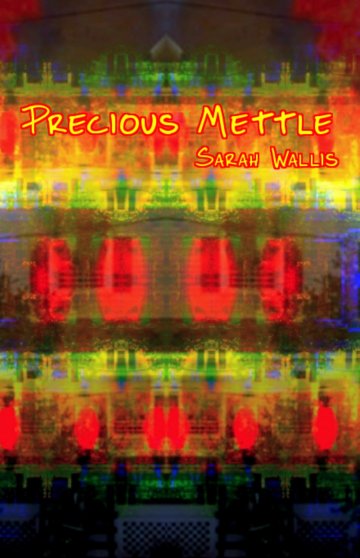 Spotlight at The Alien Buddha Press
Reviews & blurbs
The title of Sarah Wallis' poetry collection, Precious Mettle, is reflected by the gold-like speaker of each poem who, when compressed under extreme pressure, simply grows stronger. From "The Midas Girl" to "The Persephone Room" and from Mary, Queen of Scots, to Penthesilea, Queen of the Amazons, readers are drawn into the color-filled landscapes of each poem situated in history yet timeless. The delicate and the infinite are at peace with one another as Wallis measures "the weight of a tear" and zooms out to "the scatter of the gentle Pleiades… who will watch long after our own / sky stories are done and we are at one with the stars." Precious Mettle – inspired by the precious stones and metals that comprise the heavy and beautiful nature of Earth – reaches into the minds of readers and pulls out the profound questions we often ask about ourselves, our planet, and our place within this cosmos that we call home.
McKenna Themm, Ever Yours, Vincent, editor-in-chief: boats against the current
Precious Mettle by Sarah Wallis is as brilliant and shining as the gemstones she writes of; a construction of the material and the ethereal that permeates every inch of space which you allow it to occupy with ringing delight. All that is made the subject becomes a totem in which life is worshiped in its totality — a masterpiece of fortitude and exceptionalism, in which Wallis' talent gleams brighter than gold.
Helen Jenks EIC The Madrigal
Review by Alan Parry of The Broken Spine
How to Love the Hat Thrower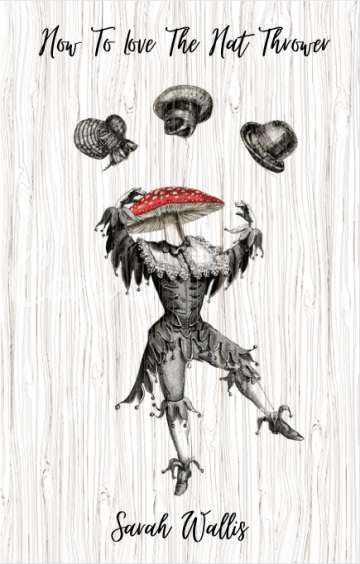 Sarah's interview by Elizabeth M. Castillo.
Reviews and blurbs
'Sarah Wallis' poetry snaps and creates patterns on the page; just like the natural world sings, as does her hold over language. A joyful collection that sees delicate beauty in the world around us' Isabelle Kenyon, Managing Directory of Fly on the Wall Press
'The poems in 'How to Love the Hat Thrower' are full of lyrical playfulness and virtuosity. Wallis has an eye for the natural world that is fresh and engaging but, more importantly, she makes you wish that you could see the world the way that she does, even for just a day' Colin Bancroft, founder of Nine Pens and Poets Directory